To bring a story to life, sometimes you need a live happening. Good thing we are also an event agency. We write individual event concepts and know the current trends in event marketing to successfully stage your product or company.
Event management and marketing
Whether you are considering event marketing for customer retention or to reach new target groups: We help you define your event marketing goals and provide creative ideas for implementation. Whether it's a party, an open day, a trade fair appearance or an expert roundtable - we plan and organise every event with great attention to detail and exciting content that provides really good material for stories.
Here you can find an example of a successful event concept that we were allowed to create for our client Las Vegas Convention and Visitors Authority.
Why does it sometimes need an event?
Event marketing awakens emotions
Interaction, experience and entertainment: a successful event should not only aim to provide information but should also always entertain and trigger an action, thus arousing emotions. Today, brands, influencers and companies vie for our attention simultaneously and on different channels. Our "always-on" mode leads to constant overstimulation which makes us less receptive and dull. But physical encounters with unique experiences - those always work wonders.
Marketing events bind customers
At an event, a brand is in direct contact with its target group: this creates memories that the consumer can only associate with the brand. Today, this feeling of connection is more important than ever to build a brand and stand out from the crowd. Today, people consume based on values, they ask why - and a great memory can be exactly the answer.
Classical PR is no longer enough
Media relations alone are no longer enough to tell the stories of a company or a product. Because consumers consume throughout various media channels today, new ways of engagement have to be used. And for that, content is needed. Because today, everyone wants to like, share and repost what they like. An event offers enough image and video material to bring a service or product to life visually and to provide and to obtain content for all communication channels. Media work does not disappear because of this: the media can choose from a great amount of interesting material, whether audio, video or photo.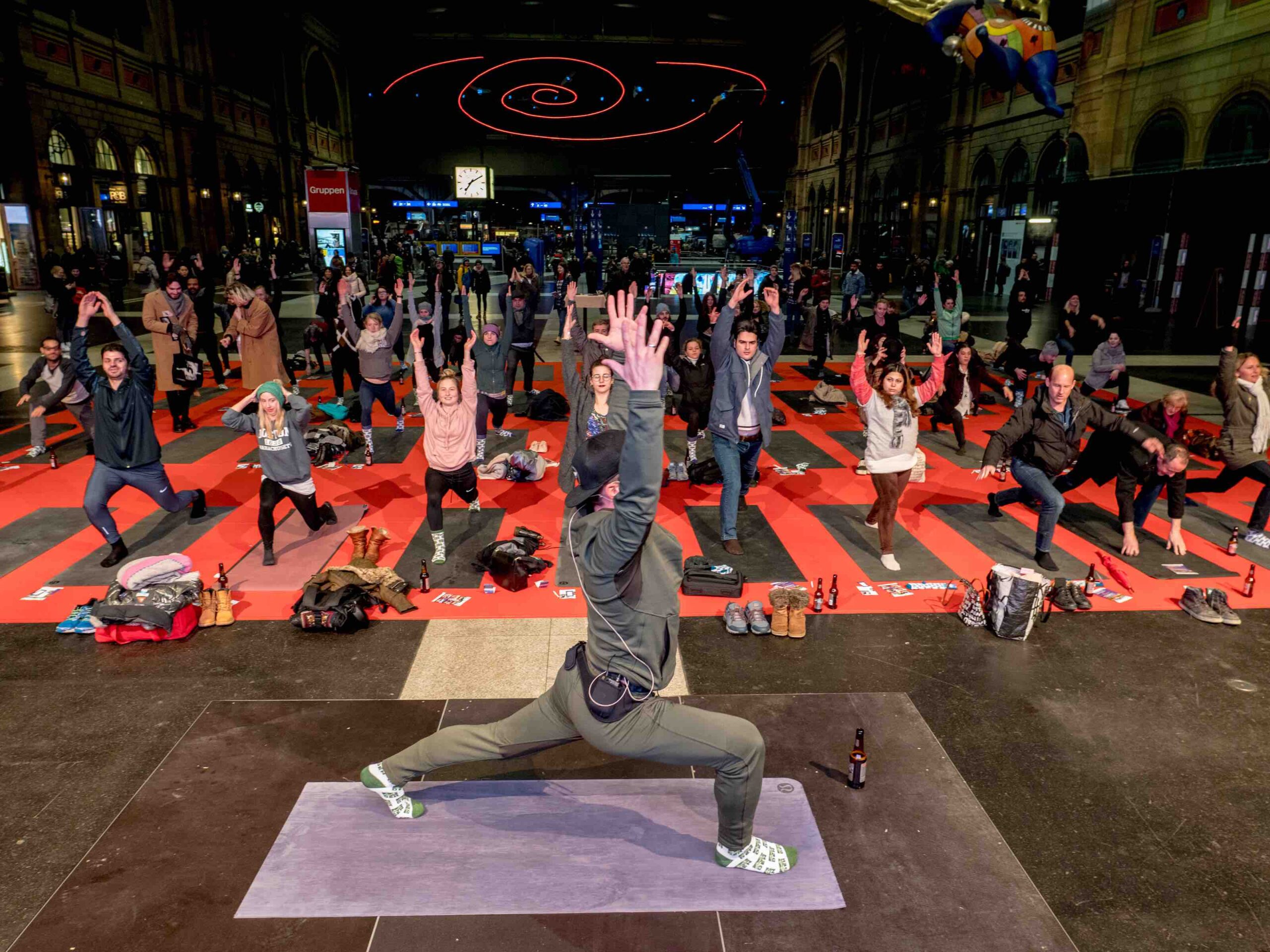 We organised a Beer Yoga event in Zurich for Visit Denver and Edelweiss.
Event conception for all channels
Good event marketing needs a strategy: We define all event marketing measures and tasks and then take over the implementation - online, on social media or for newsletter marketing.
Organisation
Permits, partners, suppliers
PR support
Media relations
Content production
Video, Photo, Audio
Advertising
Content placement on social media, Google & Co.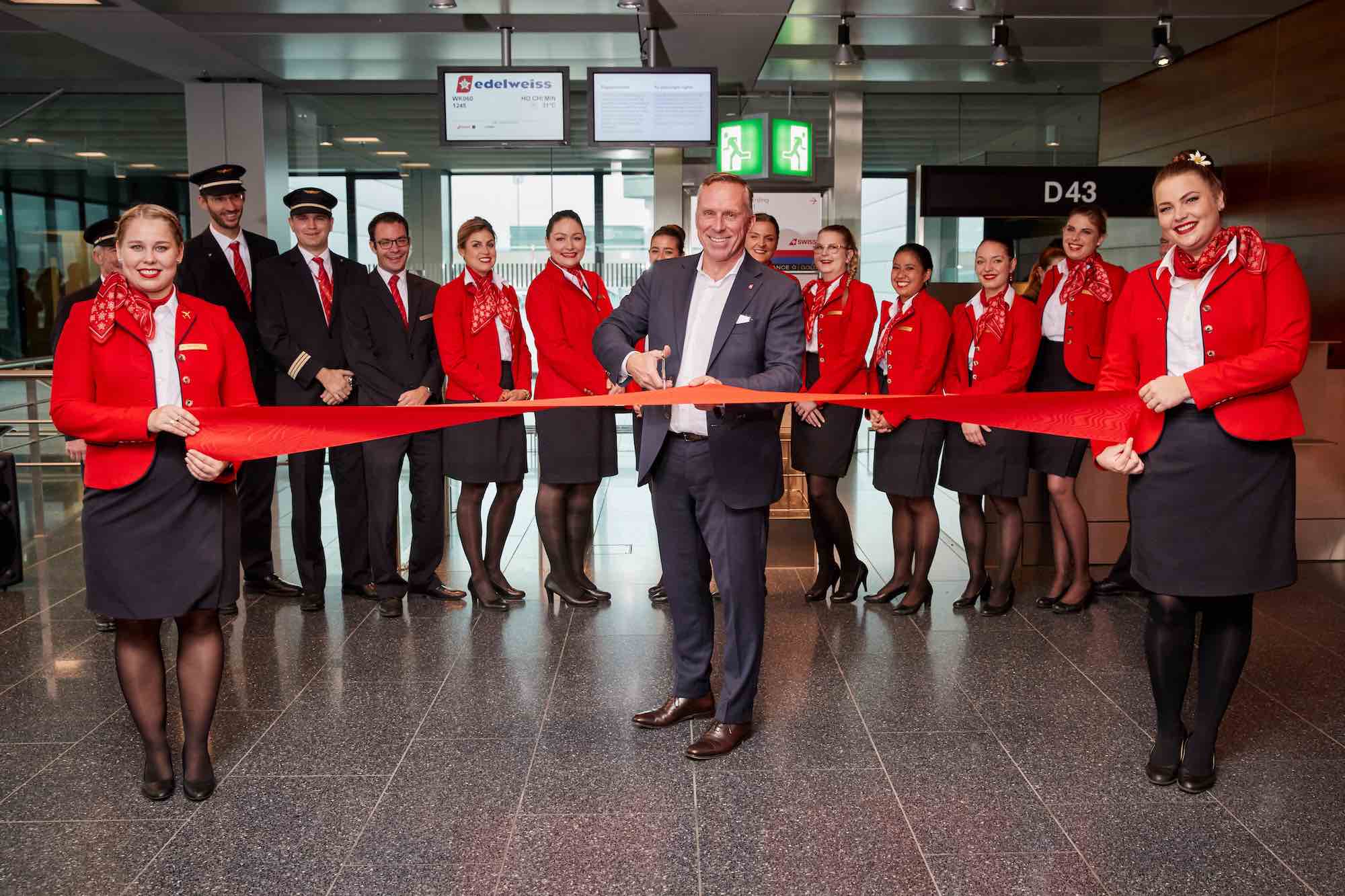 We regularly organise events around new destinations for Edelweiss.
In our podcast StoryRadar we talk about successful event marketing