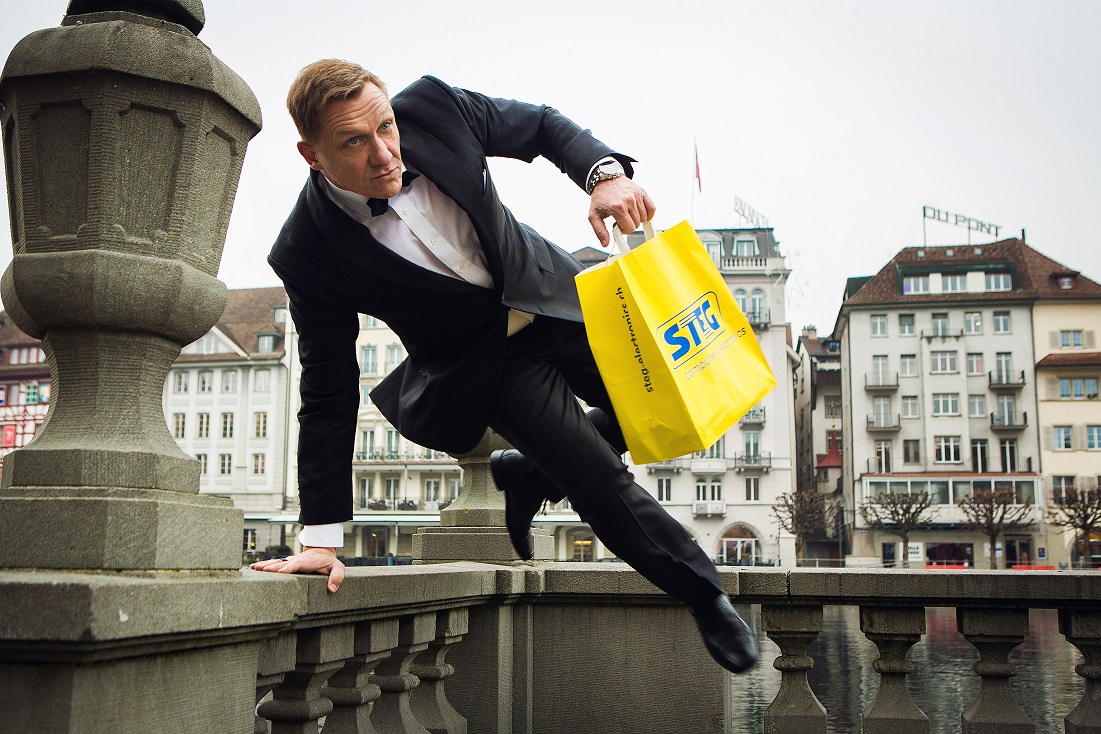 Guerilla marketing works wonders! If you want attention, you have to be different, daring and surprising - that's the only way to stand out from the crowd. With creative guerrilla actions such as PR stunts, companies manage to attract everyone's attention - and thus become the number one topic of conversation.
What is guerilla marketing?
Guerilla marketing is a creative communication strategy with a big surprising effect that often takes place in public spaces. In a guerrilla campaign, unconventional ideas - often with little budgets and resources - are staged with publicity effect. According to the motto "hit and run", an unexpected action happens at an unexpected place. Because everything that is unexpected and polarising is noticied and talked about. And so a story quickly emerges that can potentially go viral.
We staged a guerrilla campaign in Zurich for the mountain railways in the Upper Engadine.
How do you come up with good ideas for guerrilla marketing?
For a thought through story, guerrilla marketing needs a news-worthy relevance such as a current happening. For example, it's a good idea to pick up on a current trend or a topic that the media are reporting on non-stop. But you can also use upcoming holidays, anniversaries or other events for guerrilla campaigns.
Guerilla marketing: why it works
Unexpected experiences help you stand out from the crowd
Guerrilla marketing gets people to talk about a brand and share their stories
People remember guerrilla actions better than any other kind of advertising
Guerrilla actions increase the credibility of a brand
In 2020, we organised a PR stunt for the current fundraising campaign for the development organisation Helvetas.
Guerrilla marketing from a professional
Guerrilla actions need to be well planned and thought through. Creative guerrilla marketing strategies are our speciality. We have been organising all kinds of PR stunts professionally for years. Whether we want to promote a new product, stage a service or simply make a brand known - our actions are unique and leave a powerful impression. Because here, too, we stage stories that people want to experience and tell. We also like to work with famous people - or their look-alikes.
Skilfully stepping out of line: Guerilla marketing strategies
Guerilla marketing can be part of an entire campaign or a single action. We organise your publicity stunt from A to Z. This means that we take care of the conception, organisation, support and marketing as well as all negotiations with the necessary service providers. We have the best contacts in the event industry and can use a large network for synergies. For optimal exploitation, we also ensure that videos and photos of the guerrilla marketing campaign are produced. This way, our clients can tell their story on all their own channels.
Event organisation
Permits, partners, suppliers
PR support
Media relations
Content production
Video, Photo, Audio
Advertising
Content placement on social media, Google & Co.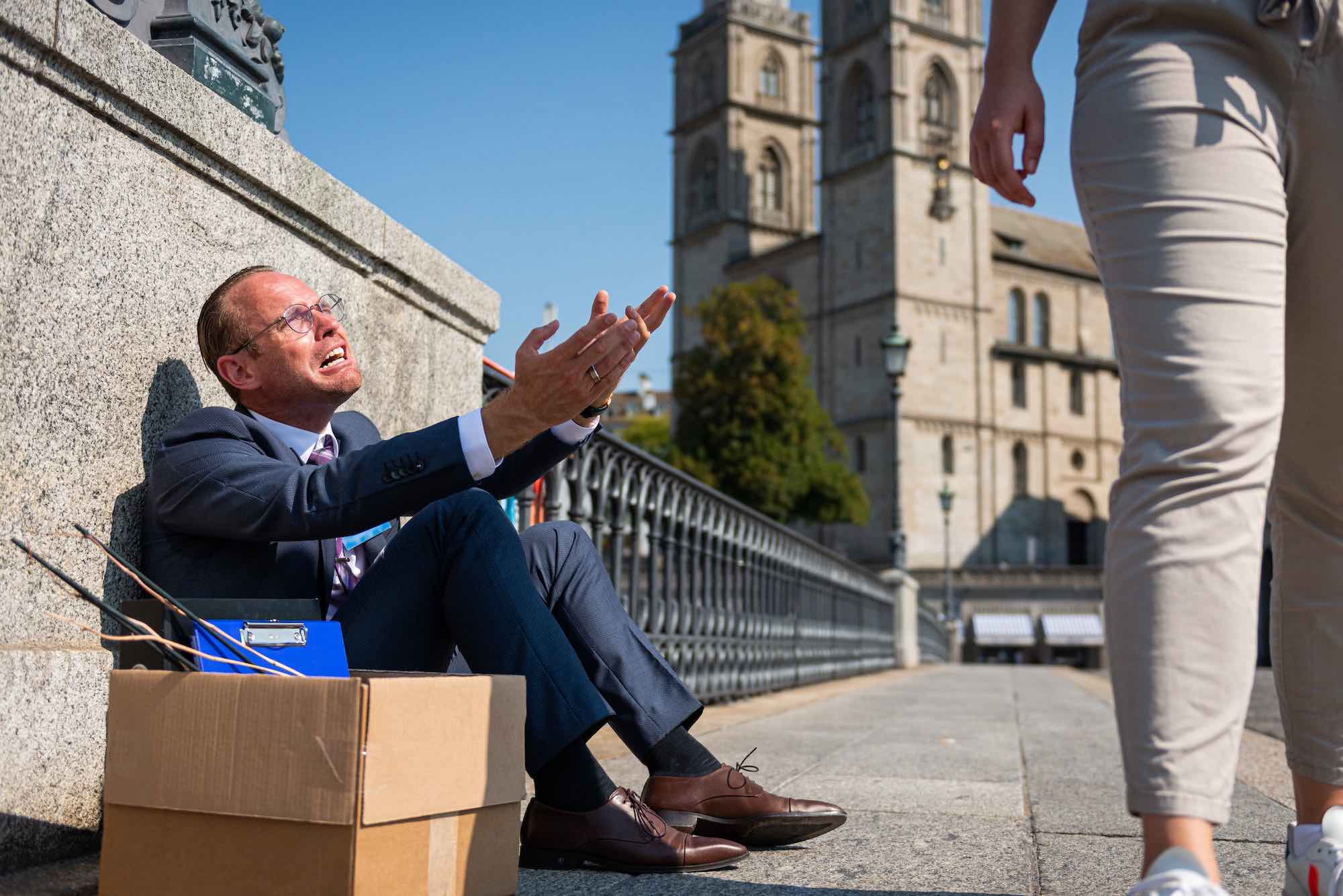 Tips for guerilla marketing
Are you not sure whether a PR stunt is the right tool for you? Or do you have an idea for a stunt but it's not quite ready yet?
We have dedicated an entire podcast episode to the topic of guerrilla marketing and collected practical tips and inspiration. Be sure to listen in:
Examples of guerrilla actions
Find out more about successful guerrilla campaigns that our communications agency has had the pleasure of carrying out over the last 20 years in our portfolio. We made these companies the number one topic of conversation with creative guerrilla stunts: